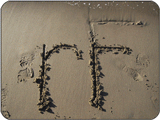 Ryan Francesconi
EDUCATION
97 - 99 MFA Interactive/New Media Composition, CalArts
92 - 96 BFA Performance/Composition, CalArts
SKILLS / LANGUAGES *MAC, WIN 9x/NT/2000, UNIX shell *Vignette StoryServer, TCL, JAVA, JSP, Servlets, SQL, CGI, Apache *HTML, CSS, DHTML, JavaScript, extensive DOM development, Netscape Signed Scripting *Streaming Media Integration, SMIL, Livestage Pro (wired QuickTime), RealPlayer, Pulse3d *C, Codewarrior, MacToolBox, SoundManager/QuickTime, QuickTime for Java *Flash/Generator, Director/Shockwave, Photoshop, Illustrator, (design etc) *Digital Audio / Video Engineering, Editing, Processing, (encoding etc)
RECENT PROJECT DESCRIPTIONS He is currently working as an independent developer specializing in building dynamic web applications. His recent clients include C-Interchange, 3Jane, Jim Henson Interactive, Onair, TechTV, Techlink Systems, and Eon Technology.
" Utilities for a "Manifesto":

Artists have the ability to connect with a deeper essence in a way that can only be explained through more spiritual concepts - with this in mind, a hope and goal of my own would be that expression (art) becomes more aware of this connection and through that awareness it becomes more profound to effect change in the world.
10 links :
http://wingmakers.com/interview/indexi.html
http://www.sharpeworld.com
http://www.deckernet.com/shed/other.htm
http://www.habbohotel.com/
http://www.furnitureporn.com/
http://www.shoutcast.com/directory/?genre=Ambient
http://www.somafm.com/